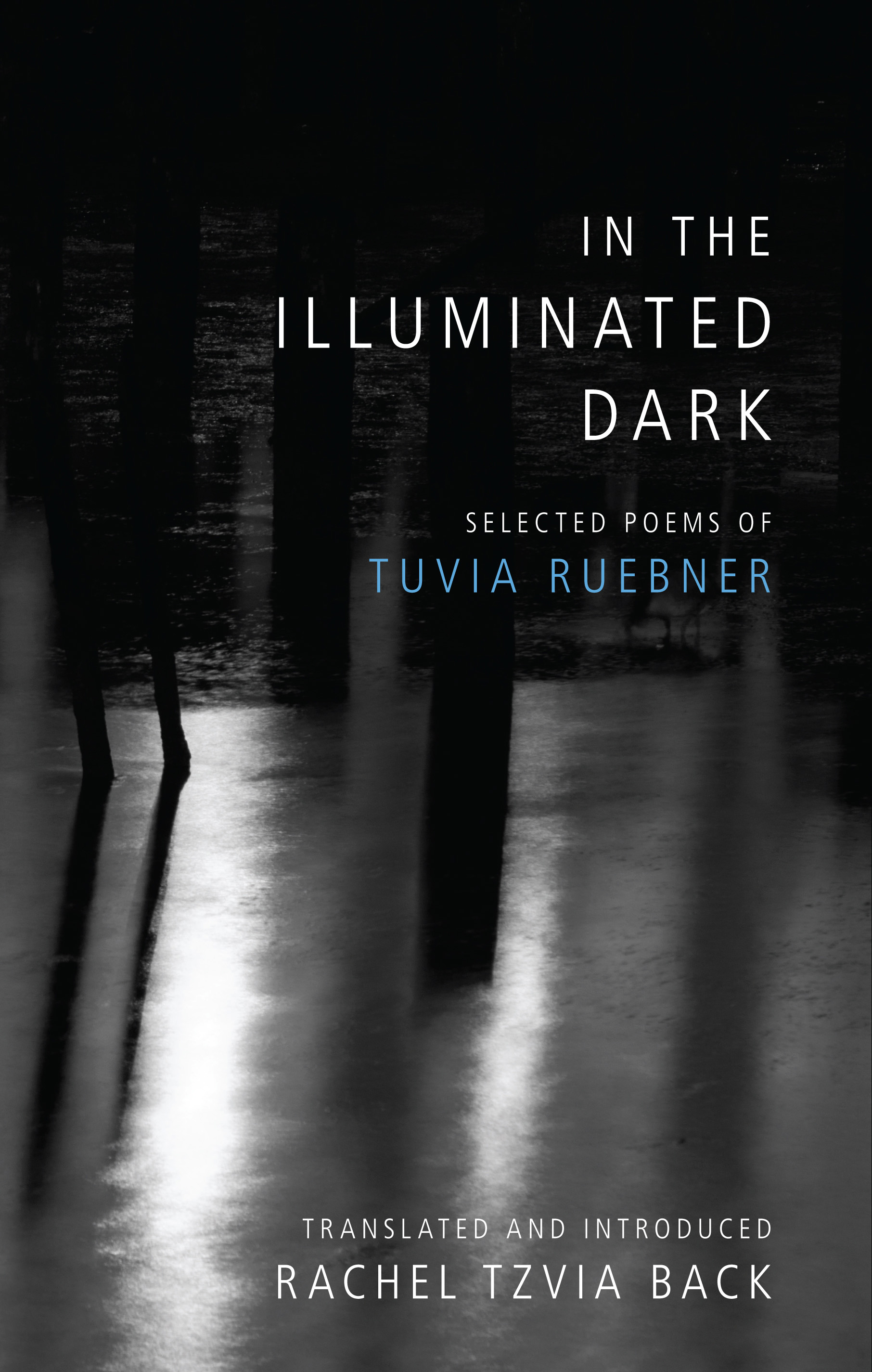 Hebrew Union College Press, in collaboration with the University of Pittsburgh Press, is proud to announce the forthcoming publication of the first-ever bilingual edition of Tuvia Ruebner's poems, translated and introduced by Rachel Tzvia Back. In the Illuminated Dark: Selected Poems of Tuvia Ruebner, captures Ruebner's seven-decade poetic trajectory in graceful translations that are ever-faithful and beautifully attuned to the Hebrew originals, even as they work to create a new music in their English incarnations.
Ruebner's poetry offers us an exquisite and indispensable voice of the twentieth century. His little sister, murdered in Auschwitz, and his youngest son, who disappeared in South America, wander unceasingly through his poems. Beyond the personal losses, the devastation of the century informs all of his work. Textual rupture and fragmentation echo historical rupture and fragmentation. The wonder of Tuvia Ruebner is that, after a lifetime of loss and tragedies, he remains open to the possibility of happiness. This openheartedness accommodates the many paradoxes and conflicts of life and infuses his poetry with an enduring and encompassing compassion for the lost and for the living alike.
Back's comprehensive introduction and annotations supply the context in which these poems were produced. This first-ever bilingual edition, published as Ruebner marks his 90th birthday, gives readers in both Hebrew and English access to stunning poetry that insists on shared humanity across all border lines and divides.