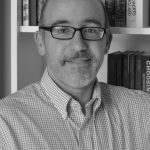 Jordan Finkin is Rare Book and Manuscript Librarian at the Klau Library, Hebrew Union College. A specialist in modern Yiddish literature, Dr. Finkin has authored several books as well as numerous scholarly essays and articles. He is also the Director of Naydus Press, a non-profit publisher of Yiddish literature in translation.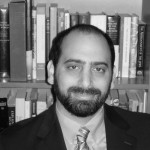 Jason Kalman (Co-Director) joined the faculty of HUC-JIR, Cincinnati in 2005 and currently holds the Gottschalk-Slade Chair in Jewish Intellectual History. He is also a research fellow with the University of the Free State, South Africa, affiliate faculty in the Department of Judaic Studies at the University of Cincinnati, and visiting professor in the Faculty of Religious Studies at McGill University. He earned his Ph.D. in the history of Jewish biblical interpretation from McGill in 2005. He is the author of Hebrew Union College and the Dead Sea Scrolls, Canada's Big Biblical Bargain: How McGill University Bought the Dead Sea Scrolls (with Jaqueline DuToit), and twenty scholarly articles. He has also served as book review editor for H-JUDAIC.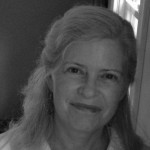 Sonja Rethy (Managing Editor) has been the Managing Editor of Hebrew Union College Press since 2010. She has served as a graduate fellow in philosophy at the University of California, San Diego, taught Chinese at Penn State University, and been on the editorial staffs of Penn State University Press and Contemporary German Philosophy: A Yearbook. She is the current Managing Editor of the Journal of Asthma, a consultant for the American Jewish Archives, and the English language editor of Frontiers in Philosophy, a journal dedicated to the meeting of Eastern and Western thought, published by Beijing Normal University. In her spare time, she serves as a lay cantor at Northern Hills Synagogue.
Editorial Advisory Board
Michael J. Cook, HUC-JIR Cincinnati, Gospels, Pauline Epistles; Hebrew Biblical History; Intertestamental Writings (Apocrypha, Josephus, etc.); Antisemitism; Missionizing & Millennialism; Post-Holocaust Theology
Reuven Firestone, HUC-JIR Los Angeles, Bible and its exegesis; Qur'an and its exegesis; Religious Phenomenology; Comparative Religion; Religious Dialogue
Joshua D. Garroway, HUC-JIR Los Angeles, Early Christianity; Second Commonwealth Judaism
Kristine Henriksen Garroway, HUC-JIR Los Angeles, Hebrew Bible; Ancient Near Eastern History; Archaeology; Child Studies
Joshua David Holo, HUC-JIR Los Angeles, Social and economic history
Jan D. Katzew, HUC-JIR Cincinnati, Ethics; Education; Interfaith Dialogue
Bruce A. Phillips, HUC-JIR Los Angeles, Sociology & demography of American Jewry; intermarriage; Migration; Historical demography of American Jewry
Haim O. Rechnitzer, HUC-JIR Cincinnati, Political Theology; Theological Trends in Hebrew Literature; Jewish and Israeli Modern Thought
Rachel Sabath Beit-Halachmi, HUC-JIR Cincinnati, Modern Jewish Theology, Reform Judaism
David S. Sperling, HUC-JIR New York, Biblical texts; Biblical Religion; Comparative Semitic Philology; History of Jewish Bible Scholarship
Mark Washofsky, HUC-JIR Cincinnati, History of Jewish Law; Halakhic Theory; Bioethics
Dvora Weisberg, HUC-JIR Los Angeles, Rabbinics and Liturgy